STRONGTOUCH TRAIN ING GRIPS for men and women have been designed as a result of extensive research. The distinctive features are:
PREVENT PALM PERSPIRATION
grips eliminate palm perspiration by increased absorption and short-term use.
KEEP CLEAN HANDS
grips are hygienic (you touch the training equipment only via the training grips), keeping your hands clean throughout exercising. This factor has been appreciated by women as well as men.
ANTISKIDDING
grips eliminate skidding, causing less injury.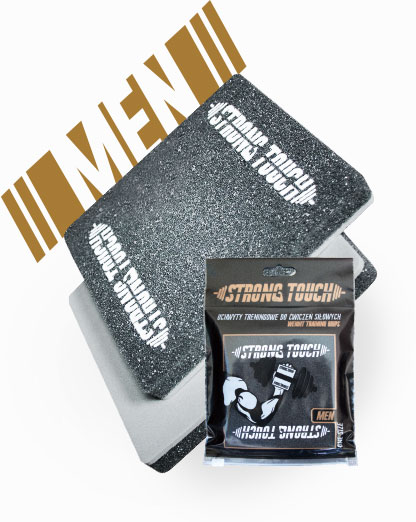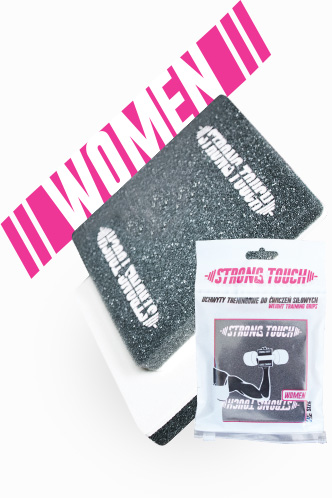 INCREASE WEIGHT BAR GRIP
using StrongTouch grips strengthens weight bar grasp, resulting in exercise quality and effectiveness.
PREVENT SKIN INJURY
using StrongTouch grips prevents skin damage, blisters and skin cracking.
ERGONOMICS
StrongTouch grips increase ergonomics by adjusting to a person's palm, which results in ease of using weight bar in training.